Lay the foundation for the future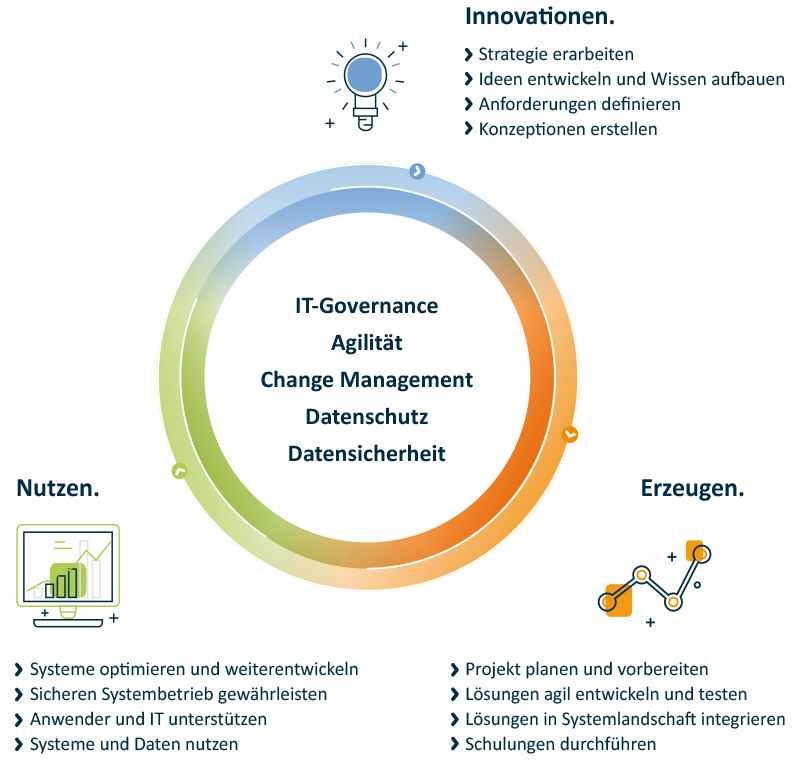 Business Analytics
data at its best
biX Consulting stands for the planning and implementation of innovative business analytics projects. When developing efficient architectures, we make use of the technical know-how and best practice experience from more than 100 successful customer projects in a wide variety of industries.
You already benefit from our experience in the preparation phase of your project. When coorperating with you, we include many important criteria and details - such as naming conventions or best practices into the design of your future solution.
We guide you through the process of project planning with a solution concept that is seamlessly embedded into the corporate architecture. Our agile project teams are deployed for your project in such a way that the experts are available on the spot.
We thus ensure quick and efficient project implementation. Our proximity to the relevant departments and the required expertise ensures that the desired result is achieved - both from the business perspective as well as from the perspective of the IT area.
Knowledge leads to realization and realization to correct action
This formula is the linchpin of all processes in the analog and digital environment. No matter where your data is located: we ensure that you gain the knowledge from your data pool that will advance your business.
With biX you rely on a technology leader
We are always technologically up to date through selected and intensive partnerships with leading software manufacturers in the field of BI and analytics.
In our Innovation Lab, for instance, we have access to the complete product portfolio of SAP and Tableau and are therefore able to carry out proof-of-concepts for your requirements at any time. This enables you to gain reliable knowledge without having to buy the technology first.
You gain planning- and investment security and quickly arrive at reliable evaluation results about the suitability of the appropriate infrastructure or application for your project.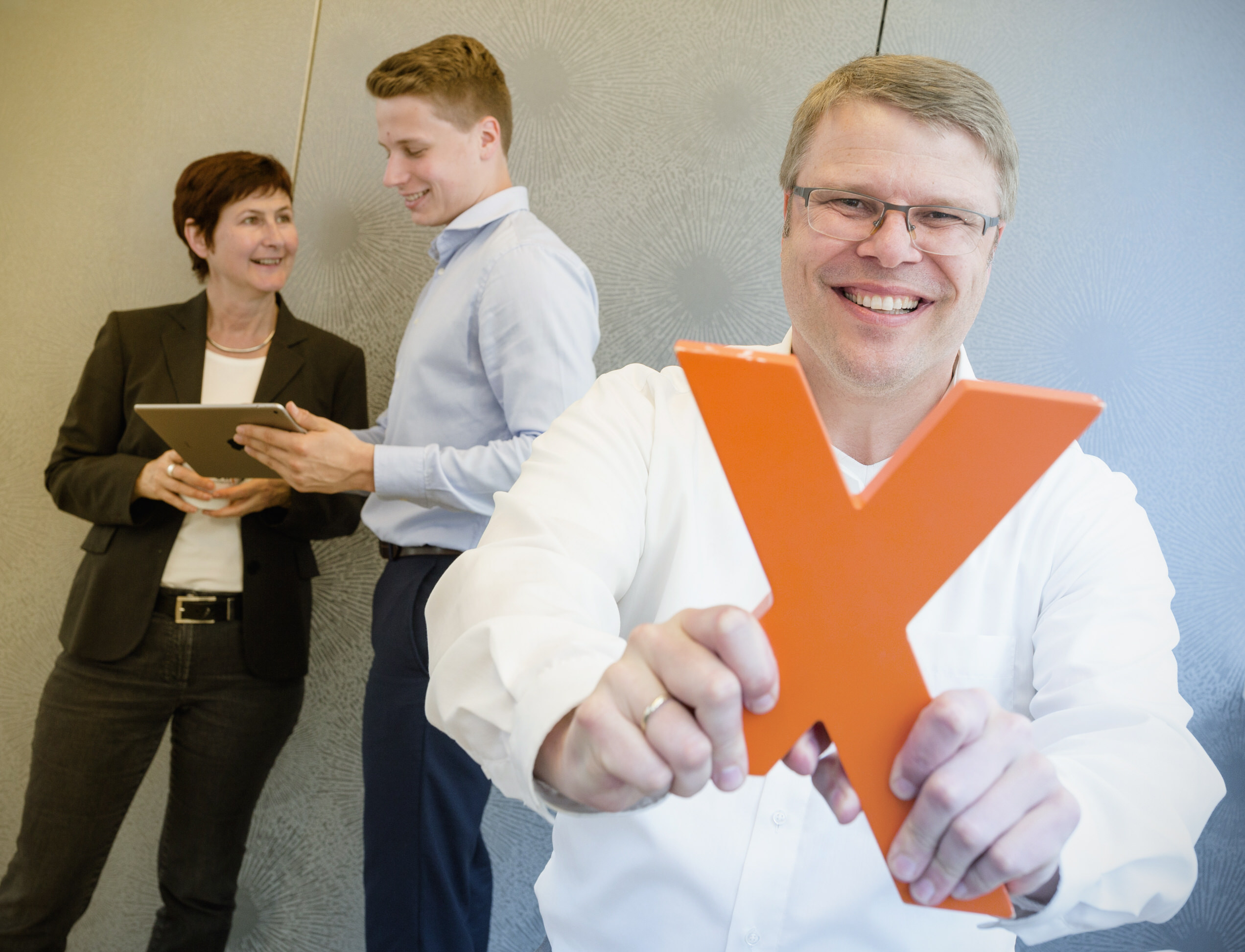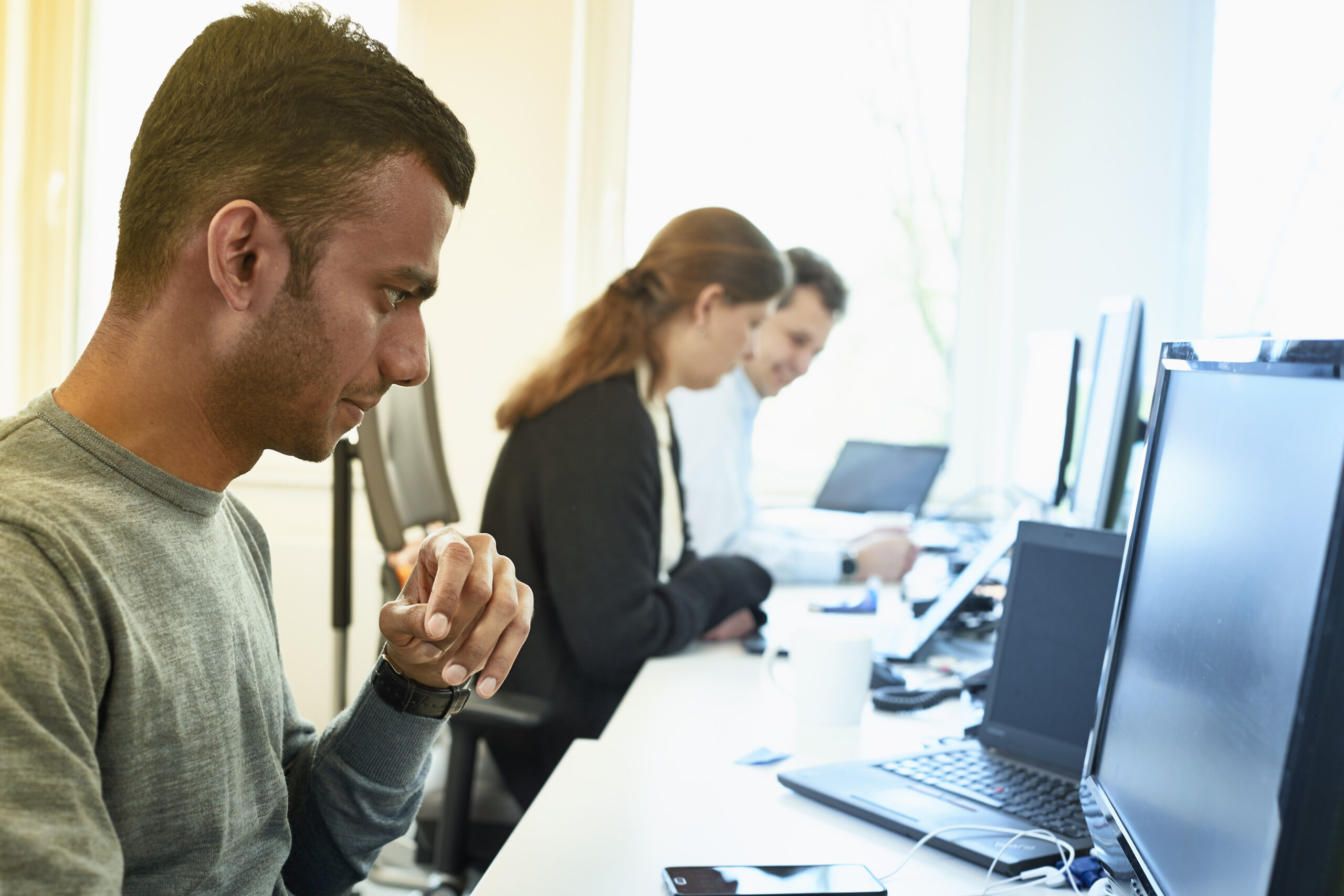 Consulting packages from biX
In addition to the classic project business, we offer our customers training, workshops and reviews of existing infrastructures and applications. We regularly update and expand these services for you. Our current offer includes:
> Technical consulting and planning / conception of architectures
    and applications
> Departments understand requirements management and
   project planning
> Tool selection and implementation of proof of concepts
> Development and implementation as well as test management
What does biX Consulting offer you?
✓ We master the project business. From biX Consulting
    you get all important consulting and development services from
    one single source.

✓ We bring the experience from well over 100 business
    analytics projects to the table.
✓ We accompany you from the concept over to go-live with modern
    and proven methods such as design thinking,
    requirements engineering, agile development etc.
✓ We master the topics of analytics,
    planning, data warehousing and smart data.

✓ We offer agile project approaches with a high level of expertise and experience.
✓ We are fast and efficient and with our know-how,
    we form the ideal interface between department and IT.
What do you gain from it?
✓ You gain high quality in a predictable time and
at a reasonable price.
✓  You get everything from one single source and have a central
     contact person.
✓  We ensure the success of your projects -
     through our expertise, our customer orientation, our innovation lab
     and our experience
✓  You create the basis for further digitization in your
company.
✓  You improve your processes, shorten planning cycles,
     accelerate deals and create transparency.
✓  You create investment protection, because with our help 
     and advice you rely on future-proof solutions and architectures.
Consulting at biX means to exceed customer expectations with innovative solutions without losing sight of time and budget planning. We make your company fit for digitalization and show you how you can achieve more with simple means, inspire customers and enthuse employees.